For Bangay, his love of gardening was lifelong and was sparked by his mother's skill and encouragement. From the moment he "threw down some Yates Kids seed packets and watched them grow" at his Vermont home in Melbourne's eastern suburbs, he knew dirt and design were in his DNA.
At the urging of his academic father, Bangay studied horticulture at Melbourne University and later received a scholarship to travel Europe and America.
He was awarded the Centenary Medal for public design projects in 2001 and an OAM for services to landscape architecture in 2018. He has also published six books on garden design (two based on Stonefields), with more on the way.
Why bye?
With the Packers and Myers on his client list, Bangay has been the society's garden design toast for nearly four decades since he opened a boutique nursery in Toorak in 1985. Now, at almost 60, he thinks he has yet to plant a garden.
"I always thought I was going to stay here for the rest of my life and hopefully die here," says Bangay, who admits his urge to garden requires a blank canvas.
While Stonefields is his major work, Bangay is feeling "creatively frustrated" after achieving horticultural nirvana and says the decision to sell has been maturing for about two years.
"I am obsessed with beauty and just creating a garden that is beautiful and that is all it needs to be is one of the greatest joys."
From the Versailles-like geometry to the Tuscan mountain landscape, every corner of Stonefields has been shaped by Bangay's extensive travels, "it's really a melting pot of everything I've seen around the world." Rather than picking a favorite area, he says, unveil the changing seasons the sensual delights of the garden.
In summer, Bangay is drawn to the Iranian-inspired walled rose garden, where old-fashioned flowers fill the enclosed space with intense fragrance. When it's a particularly hot day, Bangay and McNeill seek relaxation in the English woodland garden, where the temperature drops at least five degrees.
While the garden often steals the headlines, the Stonefields residence has proven to be an ideal Bangay base for hosting and enjoying friends and family.
Just last week, Nobel laureate Professor Peter Doherty visited Stonefields for an annual Doherty Center fundraising luncheon, while the estate's kitchen provided the Belgian slate workbench for culinary heavyweights Maggie Beer and Stephanie Alexander. "They all cooked in our kitchen and love the layout," says Bangay.
Although large in scale, Bangay was careful not to overdo it with the interior design, "we tried to balance the feeling of bringing in luxury but not being ostentatious, and still having that lovely rural feel."
What's next?
Stonefields has been the venue of choice for countless Christmas, Easter and celebrations for the Bangay-McNeill family, and Bangay is most comfortable around the 20-seat patio table: "I sit at one end and Barry sits next to me and Ruby our dog sits across from us and Harold the peacock sits across from us as well."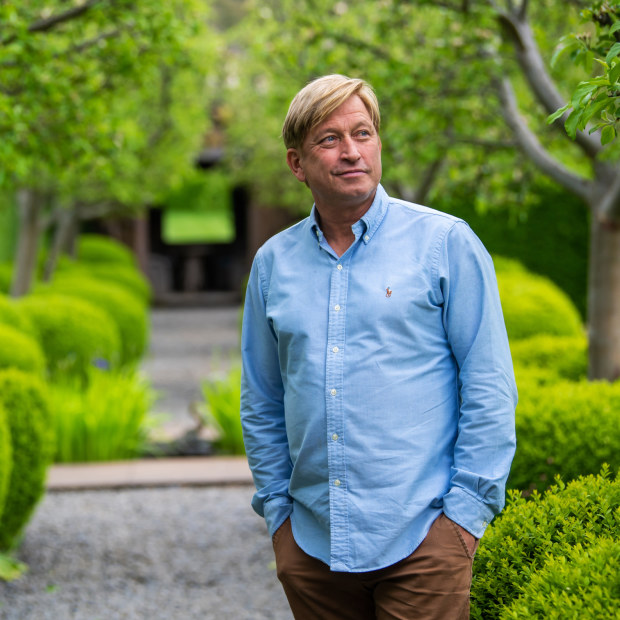 When asked if he could ever return to downtown Melbourne, Bangay cuts the line of inquiry with an emphatic "no". He says the property has shifted its priorities, trading in nightclub stamps for compost-encrusted fingernails.
"You know, I was pretty young before Stonefields and loved city life and nightlife. I think Stonefields really taught me to slow down and really enjoy the scenery."
Handing over the reins to a new owner, Bangay remains surprisingly circumspect: "Unless someone comes in and bulldozes the whole thing, I'm pretty sure a new owner will put their mark on the thing. "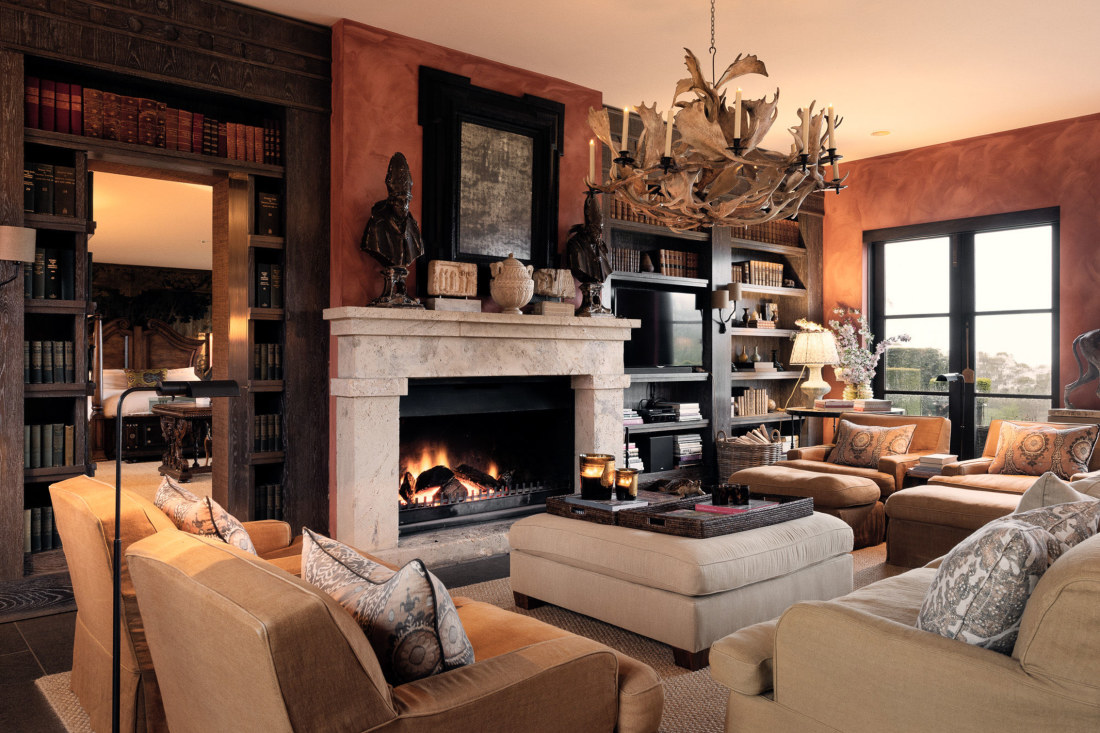 Bangay is simply hoping the new owners will share his love of gardening while he turns his design eye to the next project. He says his next garden will retain its signature geometry but will feature a "slightly softer, slightly wilder" look.
While Stonefields will always be "the one," Bangay is ready to embark on another rural love affair that will take him into his twilight years alongside McNeill, Ruby and Harold the peacock by his side – if he can catch him.